If you have experienced a hate incident or crime, you can find support through the
Report + Support
process. An advisor will contact you within 5 days and talk you through various options. You can preview these options below. We've grouped them into the support/reporting options available within the University and services available externally in the local community:
University services
Student Life Centre
You can contact the Student Life Centre where a fully trained practitioner who specialises in identity and prejudice will be able to speak to you and explore the different options available.

Restore Respect
Restore Respect is a new restorative programme that offers support to anyone who has been involved in an incident on campus that is perceived to be motivated by identity-based prejudice.


Students can report hate incidents/crimes into Restore Respect and will receive information about the different dialogical (talking) approaches that will be available to address any harms that have been caused. Where appropriate, participants in the programme may also have an opportunity to explore ways of helping to challenge identity-based prejudice on campus.


Restore Respect is entirely voluntary and anyone who reports in can choose to engage as much or as little as they want.


Restore Respect is a separate programme to the University's formal disciplinary process. Students who wish to make a formal complaint will be given information on how to do this.
Students can contact the Student Life Centre (
restore.respect@sussex.ac.uk
) or the Student Union (
advice@sussexstudent.com
) directly or through the Report + Support process.
What to expect from Restore Respect
When you report into the programme someone will contact you to have an initial conversation about what has happened. If you decide to participate in Restore Respect someone will then arrange for you to meet with one of the programme's specially trained practitioners. You can talk confidentially about what has happened to you and how this has impacted you. A practitioner will explore with you the possibility of a Restore Respect supported intervention or refer you to other support services inside and outside the university. There are a range of options and each will be described at this meeting. The practitioner is there to listen carefully and support you in all your decisions about any part of a process offered.
Note that your participation in any further dialogue is completely voluntary and you can withdraw from the process at any time.

What kind of prejudice and hate incidents can I report?
Restore Respect covers all types of characteristics and prejudices that may be affecting students on campus. These include (amongst others):


Race and ethnicity;
Religious beliefs;
Sexual orientation (e.g. being lesbian, gay, bisexual, queer);
Gender (e.g. hostilities against women)
Gender identity and expression (e.g. prejudice towards people for being trans, non-binary, queer);
Disability (both physical and mental);
Subcultural identities (e.g. Goths, Emos);
Social class.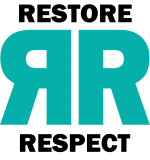 Student Discipline


External Services
Victim Support
Local Authority
Hate Crime app - Self Evident
Self Evident is a free app that records, validates and secures evidence which you can send direct to the police.
What are hate incidents and hate crimes?
Emergency help for you as a student